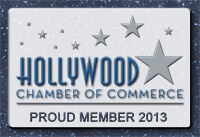 HOLLYWOOD WHOLESALE ELECTRIC, INC. Formerly known as Hollywood Fwy Wholesale is a complete residential and commercial electrical and lighting supply store distributing for the leading manufacturers for over a decade. Our mission is to gain your trust and business by a 100% customer service satisfaction. This includes offering quality products, quality prices, local delivery, same day shipping, fast response quote, and knowledgeable, hard working and polite staffs.
As a result of our superior service quality, our customer population has expanded from contractors and electricians to designers, developers, and homeowners. Hollywood Wholesale Electric is constantly investing to meet the competitive demands of the industry. In 2003, we added over 10,000 square feet to our warehouse and in 2009, we moved to a bigger and beautifully renovated warehouse to serve our customers better. Thus, we are now able, more than ever, to out perform our competitions due to a bigger size of high quality inventory.To provide the highest quality of services in every aspect and in order to present our services in the most up to date techniques, we have improved and expanded our online department store. Hollywood Wholesale Electric's website allows and assists our customers with a faster rate of services; this incorporates highly competitive prices, and the ability to compare products at your own convenience.
Hollywood Wholesale Electric considerately puts its efforts on delivering fast, prompt, and accurate services. Yet, we realize that growth and improvements are part of this everlasting business, and thus we are committed into exceeding our customers' satisfactions and standards by promising continuous progress and advancement. We look forward into providing our guaranteed quality services to you.